Find Your Perfect Partner
In life, business and romance, everyone is looking for the perfect partner. Why shouldn't upgrading or remodeling your home be the same? These tips will break down the various kinds of home improvement professionals so you can make an educated decision about who you need to do your next project.
Handyman:
This guy is a jack-of-all-trades. He can replace the handles on your kitchen cabinets, change out light fixtures, and maybe even touch up the paint while he's at it. But don't expect him to know everything, and larger projects may quickly overwhelm him. Just remember, any home improvement in the state of Louisiana requires a licensed and insured professional if the job cost is over $7,500.
Pro: Usually quick on the draw and versatile, a handyman can get to your problem quickly.
Con: As the old saying goes: "Jack of all trades, master of none." Even the best handyman will have limitations in knowledge, expertise, or tools.
Single-Trade or Small Contractor:
Are you limiting your updates to painting a room, changing out your flooring, or replacing your countertops? You may be able to complete a single-trade project by hiring a small or one-man contractor, and many flooring and countertop companies will include installation as part of their services. This isn't an option for beginners, though. Single-trade subcontractors will do their job and only their job, so you won't get the countertop installer to put in your brand-new sink – you'll need to hire a plumber for that, and then you're back to square one.
A small contractor might be an option for you if you want a few single-trade projects done at the same time. You will still need to make your own design decisions, and manage the contractor himself.
Pro: A cost-effective way of getting things started quickly, a single trade subcontractor or small general contractor will get things moving.
Con: Subcontractors and small general contractors often do not plan thoroughly for the projects they plan on attempting. You will likely not receive a set schedule or budget, and if they get a better job while completing yours, you will be sent to the bottom of their priority list.
Full-Service Contractor or Design/Build Firm: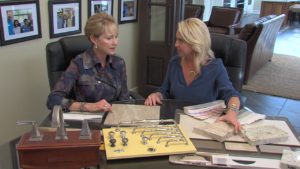 The top level of service is found amongst custom remodelers and builders. Often called Design/Build firms to describe their all-encompassing approach, these professionals will handle everything a project entails, from structuring the scope of your job to fit your budget, to development drawings, plans, and renderings to help you plan. They will also manage the project, from ordering and accepting deliveries of materials to pulling permits and scheduling tradesmen to install them.
They will plan extensively before starting work in your home so that your job has a written schedule, scope, and set budget to minimize delays and interruptions during works in progress or costly Change Orders. Consider this: you are hiring architectural and interior designers, estimators, and project managers to conduct a concierge service for your home, with years of professional home improvement behind them. When a problem occurs, they will typically be able to present a solution immediately, as there is very little they haven't seen before.
Pro: These bundled services will make efficient use of the time you personally will spend on your project. They provide total support for your project and can answer any questions you have as well as foresee any potential problems that may occur before they affect your project.
Con: Because they provide turnkey service for every aspect of your project, it can appear that the overall cost of the project is more expensive than hiring separate subcontractors to do those projects.
Download JEB Design/Build's Remodeling Firm Evaluation to determine what level of service your contractor provides!